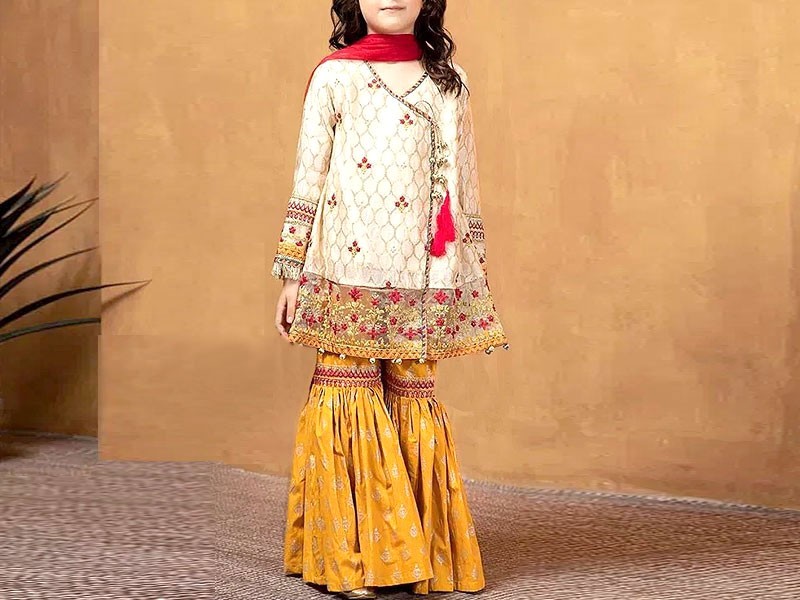 How To Style Khaddar Pakistani Girls Suits For A Modern Look
Khaddar is a popular fabric choice in Pakistan, especially during the winter season. It is known for its durability, warmth, and versatility. Pakistani girls suits made from khaddar are not only comfortable but also offer a traditional and elegant look. In this article, we will explore various ways to style khaddar Pakistani girls suits to achieve a modern and trendy look. From choosing the right colors and designs to accessorising and pairing with the right footwear, we will cover all aspects of styling khaddar suits for a contemporary appearance.
Choosing the Right Colors and Designs
When it comes to styling Khaddar Pakistani girls' suits for a modern look, the key is to choose the right colors and designs. The traditional Khaddar fabric can be found in a variety of solid colors, but there are also many different prints available that can give your look a more contemporary feel. For example, vibrant geometric prints or paisley patterns can add an interesting dimension to the traditional look. Similarly, pastel colours and soft floral designs can give your outfit an air of sophistication. Whatever color or design you choose, make sure it complements the shade of your eyes and skin tone for a more flattering effect.
Opt for Vibrant Colors
When it comes to styling khaddar Pakistani girls suits, vibrant colours can add a modern touch to the traditional fabric. Colours like bright red, royal blue, emerald green, and mustard yellow are popular choices for a modern look.
Experiment with Prints
Khaddar suits often feature intricate prints and patterns. To achieve a modern look, consider experimenting with different prints like geometric, floral, or abstract designs. Mixing and matching prints can create a unique and trendy outfit.
Embellishments and Embroidery
To add a modern twist to your khaddar suit, choose pieces with minimal embellishments or embroidery. Opt for delicate and contemporary designs that enhance the overall look without overpowering it.
Pairing with Bottoms
Khaddar suits are a classic Pakistani staple for women. They are a great way to look stylish, modest and elegant, but can sometimes look a bit dated or lack modern flair. To bring these timeless pieces up-to-date, the right bottoms can make all the difference.
For an on trend, contemporary look, choose slim, straight cut trousers in bright colours such as mustard yellow or deep purple. They should hit at the ankle and create a modern, elongated silhouette.
Alternatively, you can pair your khaddar suit with a pair of palazzo trousers for an effortless, breezy look. To make it more modern, choose a bright colour like pink or cobalt blue.
Classic Straight Pants
For a modern look, pair your khaddar suit with straight pants in a contrasting colour. This combination creates a sleek and sophisticated silhouette. Choose pants in colours like black, navy blue, or even metallic shades to add a touch of glamour.
Wide-Legged Pants
Wide-legged pants are a popular trend in Pakistani fashion. Pairing your khaddar suit with wide-legged pants can create a modern and fashion-forward look. Opt for pants in neutral tones like beige or cream to balance the vibrant colors of the suit.
Palazzos
Palazzos are another stylish option to pair with your khaddar suit. These wide-legged trousers provide comfort and elegance. Choose palazzos in solid colours or subtle prints to complement the design of the suit.
Adding Layers
When it comes to styling your Pakistani khaddar girls suits for a modern look, layering is an essential element. Whether you are wearing a long kurti or a short one, pairing it with different accessories can give you a modern yet traditional look. Adding an interesting layer to your outfit can instantly elevate the style quotient and lend a contemporary touch. A sleeveless shrug, cropped jacket, or waistcoat are some options to consider.
Long Jackets
To add a trendy layer to your khaddar suit, consider wearing a long jacket over it. Choose a jacket in a contrasting colour or a complementary print to create a stylish and modern ensemble. Long jackets can also provide additional warmth during the winter season.
Ponchos and Capes
For a chic and contemporary look, opt for a poncho or cape instead of a traditional jacket. These flowy outerwear options add movement and drama to your outfit. Choose ponchos or capes in solid colors or bold prints to make a fashion statement.
Accessorising
Accessorising your Pakistani girl's khaddar suit can take the outfit from traditional to modern in an instant. With the right accessories, you can add a touch of contemporary flair to any look.
Statement Jewelry
To elevate your khaddar suit and give it a modern twist, accessorise with statement jewelry. Chunky necklaces, oversized earrings, or bold bracelets can add a touch of glamour and make a fashion statement. Choose jewelry in metallic tones or vibrant colours to complement the suit.
Scarves and Stoles
Adding a scarf or stole to your khaddar suit can enhance the overall look and provide warmth during the winter season. Choose scarves or stoles in contrasting colours or prints to create a stylish and modern ensemble. You can drape it around your neck or wear it as a headscarf for a trendy look.
Belts
Belts are a versatile accessory that can transform the silhouette of your khaddar suit. Opt for a sleek and modern belt to cinch your waist and create a more defined shape. This adds a contemporary touch to the traditional outfit.
Footwear
When it comes to styling Pakistani Khaddar girls suits for a modern look, the right footwear can make or break your outfit. A good pair of shoes is essential for creating a fashionable and updated look. When choosing shoes to go with a Khaddar suit, opt for styles that are both comfortable and stylish. Flats are always an excellent choice as they can be dressed up or down depending on the occasion. For a more elevated look, go for heeled sandals or pumps in neutral colors like black or beige.
Ankle Boots
Ankle boots are a popular choice to pair with khaddar suits for a modern and edgy look. Opt for boots in neutral colours like black or brown to create a balanced and stylish ensemble. These boots not only provide comfort but also add a touch of sophistication to your outfit.
Block Heels
Block heels are a comfortable and trendy footwear option that complements khaddar suits. Choose block heels in colours that match or contrast with your suit to create a fashionable and modern look. These heels provide height and elegance without compromising on comfort.
Juttis and Mojaris
For a traditional yet modern touch, consider wearing juttis or mojaris with your khaddar suit. These intricately embroidered shoes add a cultural and stylish element to your outfit. Choose juttis or mojaris in vibrant colours or metallic tones to make a fashion statement.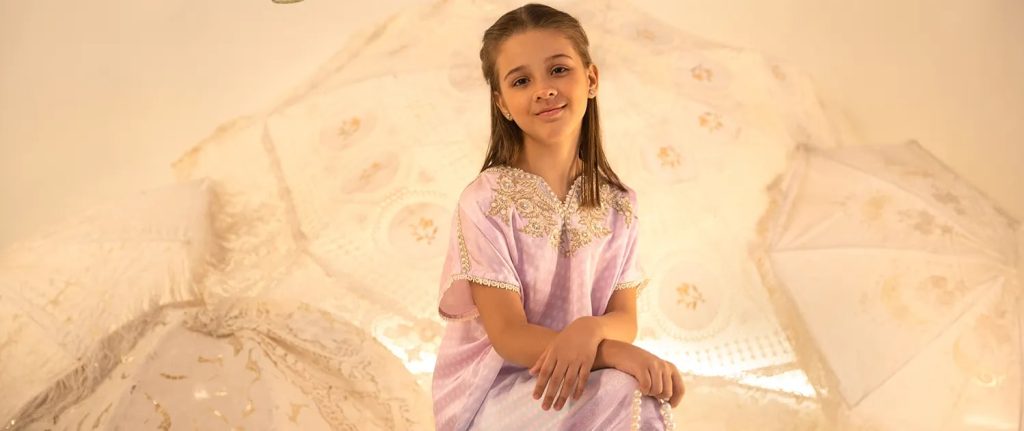 Conclusion
Styling khaddar Pakistani girls suits for a modern look can be achieved by carefully selecting colours, prints, and designs. Pairing the suit with the right bottoms, adding layers like jackets or capes , accessorising with statement jewelry, and choosing the right footwear are all key elements in creating a stylish and fashionable ensemble. With these tips, you can create a chic and modern look that will be sure to turn heads!